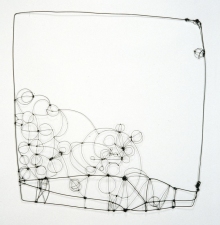 Wire Drawings
Working in wire is a natural progression for me technically and conceptually because of my background in printmaking and drawing.
---
---
---
---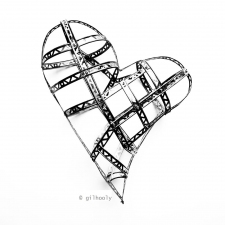 Hearts
Erector Set Industrial Heart Series
Built from vintage Erector Sets scrounged from eBay auctions, thrift stores and yard sales. Combining the industrial material of the Erector Set girders with the organic and sensual heart form.